Energy Trading Software and Data
Energy Data
You need to make decisions fast, so let us help. Get access to global market data in real-time, exclusive physical pricing from across the globe, and global commodity fundamentals that keep you ahead of the competition. Our broad data and the customizable delivery capabilities allow you to scale your workflows, build bespoke seasonal analysis, or create products that enable better decisions.
Global Exchange Data
Global Futures Data
Our global exchange data is available in a range of frequencies (real-time, delayed, EOD or historical) and can be delivered via your solution of choice: OnDemand APIs, streaming data feeds, or FTP file delivery.


Historical Data
If it's in our ecosystem we generally have historical data available back to inception. Whether you want to consume our data through APIs or file services, we can empower your organization to act with historical data you can trust.


OTC Data
Data from OTC venues such as ClearPort is available to our subscribers. Access cleared OTC trades through the same channel that you consume streaming futures content with one of our APIs.


Physical Data
Fundamental Data
Production and Consumption
What good is pricing if you don't have a grasp on the underlying market fundamentals? Well we've got you covered with global information on energy production, supply, availability, and consumption information and historical trends. Check out all of our fundamental data or take a peek at our coverage of the EIA/DOE and European energy databases.


Rig Counts
Baker Hughes active rig counts have been a business barometer for the oil and gas industry for decades. Access our rig data through simple-to-use endpoints, view within cmdtyView Pro, or stream into the cmdtyView for Excel Add-In.


Swap and Futures Position Data
Get the latest state of the energy futures market and gauge your positions by analyzing the positions taken by speculative and commercial trader with the Commitment of Traders report.


Energy Analytics
Access all of our data ecosystem in one simple-to-use analytics platform - cmdtyView Pro. Built by people that understand Energy markets, we provide you with everything you need in one place. Advanced charting, benchmark cash prices, commodity news, analytics, Excel tools, and an economic calendar ensure you're always prepared.
Data
Real-Time Data
Get access to real-time data, available globally, to power your decision models. Setup advanced alerts or screens that all tie into your workflows.


Exchange Prices
Global commodity prices from CME Group, ICE, Euronext, Dalian Commodity Exchange, and many more – streamed into your desktop or the companion Excel add-in.


Commodity Fundamentals
cmdtyStats is the premier solution for fundamental commodity data, information, and statistics. Access our entire catalog of information with historical data going back over a century. Oh, and if you see something you need added, just let us know and we'll work to get it done for you.


Historical Data
Deep historical data available for millions of data series. Get all the content you need in one place with our broad coverage of historical data.


Tools
Advanced Charting
Data streams directly into the chart ensure that you have the latest information available to support critical business decisions. Perform sophisticated analysis with the best charting tools on the market.


Seasonal Charts and Forward Curves
Quickly understand seasonal price movements by plotting annual trends in supply and demand. Compare with seasonality in cash and futures markets to get a total picture of the market. Build beautiful forward curves that work with both futures and physical data.


Excel Add-In
Use the data you already pay for and power your complex models directly in Excel – all as part of your cmdtyView Pro license. From simple quote requests to the build-out of forward curves and seasonal charts, cmdtyView for Excel offers an easy and effective way power your workflows in Excel.


Advanced Mapping
Take all of our physical data and Energy fundamentals and drop it into a map that gives you instant context on the market. Develop a deeper understanding of commodity flows and pricing with tools that help you visualize your hypothesis.


Excel Add-In
Sometimes you can't do everything you need to in software. cmdtyView for Excel was designed for deep analysis and research that can help you automate and improve your workflows. Take you research and analysis to the next level.
What's In It?
Get access to our global coverage of commodity data in one place; it's really that simple. You can also subscribe to real-time data or access information from PRAs directly in Excel.
Who Uses It?
Energy Traders
You need to make decisions fast, so let us help. Get access to global market data in real-time, exclusive physical pricing from across the globe, and global commodity fundamentals that keeps you ahead of the competition. Create forward curves, build bespoke seasonal analysis, or create derived time series to help you make better decisions.


Risk Managers
You need to stay on top of your business and flexible tools that help you manage the complexities of risk management are more important than ever. With cmdtyView for Excel you can build workflow that complement your existing set of tools, and you can stay on top of your business easier than you thought possible.


Getting Started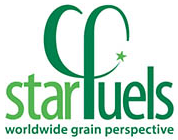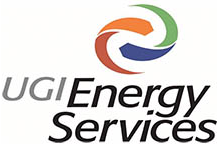 In the Barchart Commodities blog More
cmdtyView®
Get all of our commodity data and prices in cmdtyView®
All of our exclusive data and prices are available through the cmdtyView® terminal – a fully web-based and responsive commodity trading platform that works seamlessly across all of your devices.
Start Free Trial ›